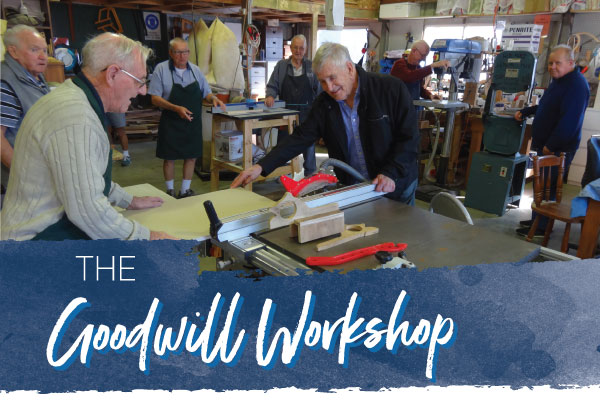 As one approaches a large shed at the back of Belswan's Mandurah village the sounds of activity within let you know this is a serious workshop. From a modest start up in 2015 making kid's toys it now has a catalogue of items made for charities and good causes by a team of village residents led by Ron Scrivener and ably supported by Fred Kenworthy.
"Everyone is welcome to participate". Says Ron "We make sure they are fully trained on any machinery they operate. Men who had no experience surprise themselves with what they have achieved. It's a fun place to work and we support one another. Working for charities was suggested by our local MP David Templeton over a lunch at Parliament House".
The workshop has letters of appreciation from many charities and has lots of support from Bunnings, the May Day Op Shop and Lotteries Commission plus many donations of equipment and materials from private donors.
"We make some made to order pieces with any payment being used to fund the workshop. We welcome new team members, we know they'll get great satisfaction from their involvement" says Fred.