Belswan Lifestyle Village – Pinjarra
When you think country, you think community, and that's just what you'll enjoy at Belswan Lifestyle Village in Pinjarra.
Centred on our magnificent Clubhouse you can be as socially active or as relaxed as you wish. Just check the facilities available and make your choice. Perhaps you want to take on some outdoor activity try the parks and walkways which are a signature of Belswan villages. If you own a dog they will love a circuit or two knowing that if a break is required you can both enjoy a covered gazebo or a soothing water feature along the way.
When it comes to streetscapes you'll be impressed with the individuality of the homes, different designs, finishes and sizes, from 85 sqm Garden Cottage Villas to the very grand Prince Regent at 144 sqm. Not only do they cater for residents parking but the setbacks allow for two off-street visitor parking bays. All homes are solar planned and embody the latest broadband technology, multi-channel entertainment and hi tech devices to keep you secure.
Style, stimulation and relaxed living are the hallmarks of this next generation Belswan Lifestyle Village.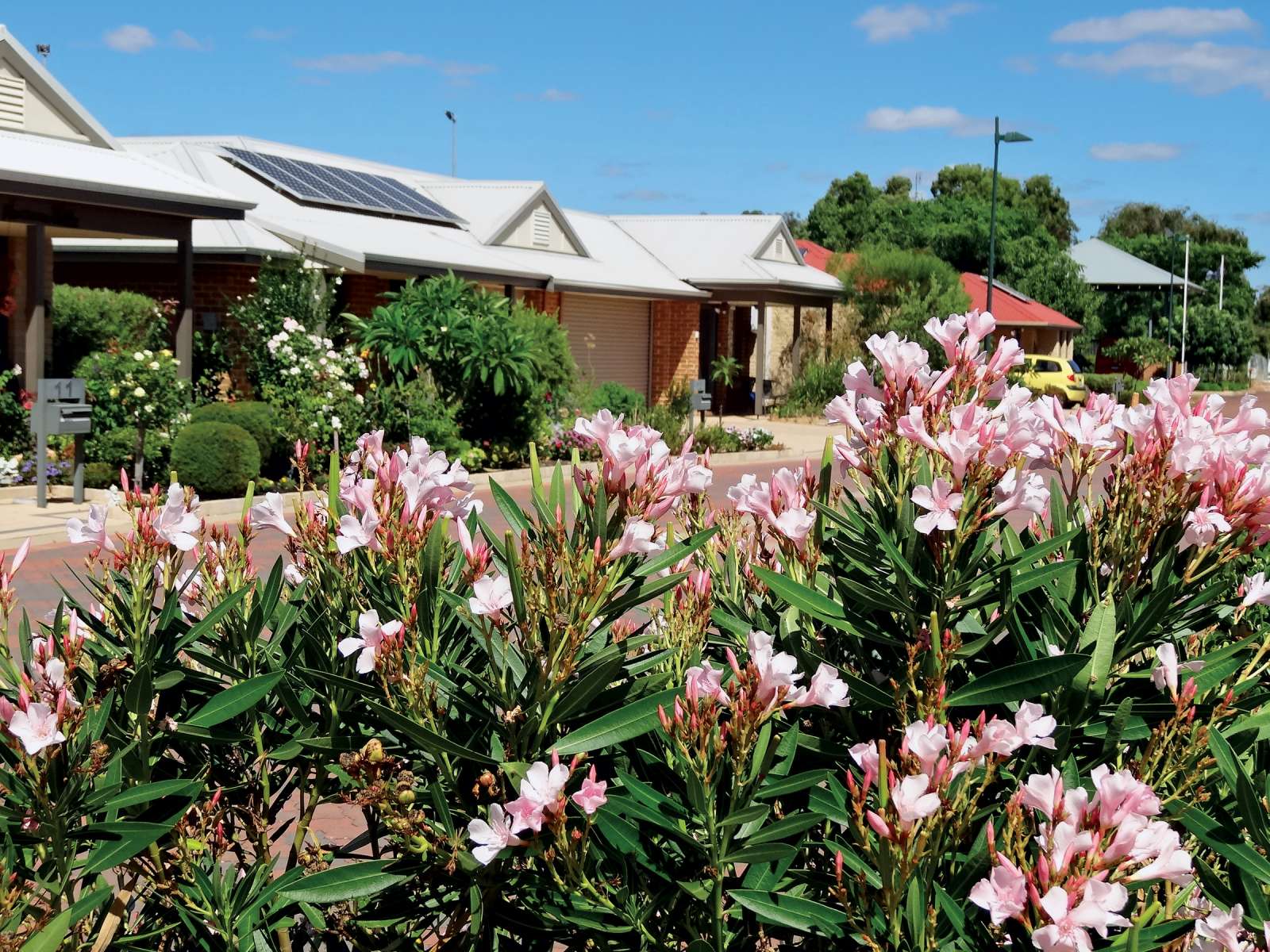 Pinjarra a community on the move
From its founding in 1834 Pinjarra has provided a strong community focus for rural industry. Surrounded by lush grazing lands it supports farming activity, a timber industry and more recently tourism. It abuts the Peel Inlet and the Harvey Estuary with the Murray River providing a rich flow of water through the region. Today Pinjarra continues to progress with the Pinjarra Junction shopping centre providing every necessity from a Coles Supermarket to specialty shops and fast food outlets.
The town is also well served with modern medical facilities, sporting venues and with the Perth – Bunbury Highway everything is close at hand either to the north or south.