It's all about lifestyle at Belswan Villages
• • • • • • • • • • • • • • • • • • • • •
There is no reason to feel isolated at a Belswan Village. There are groups of activities both social and constructive to participate in. Here are a few choices.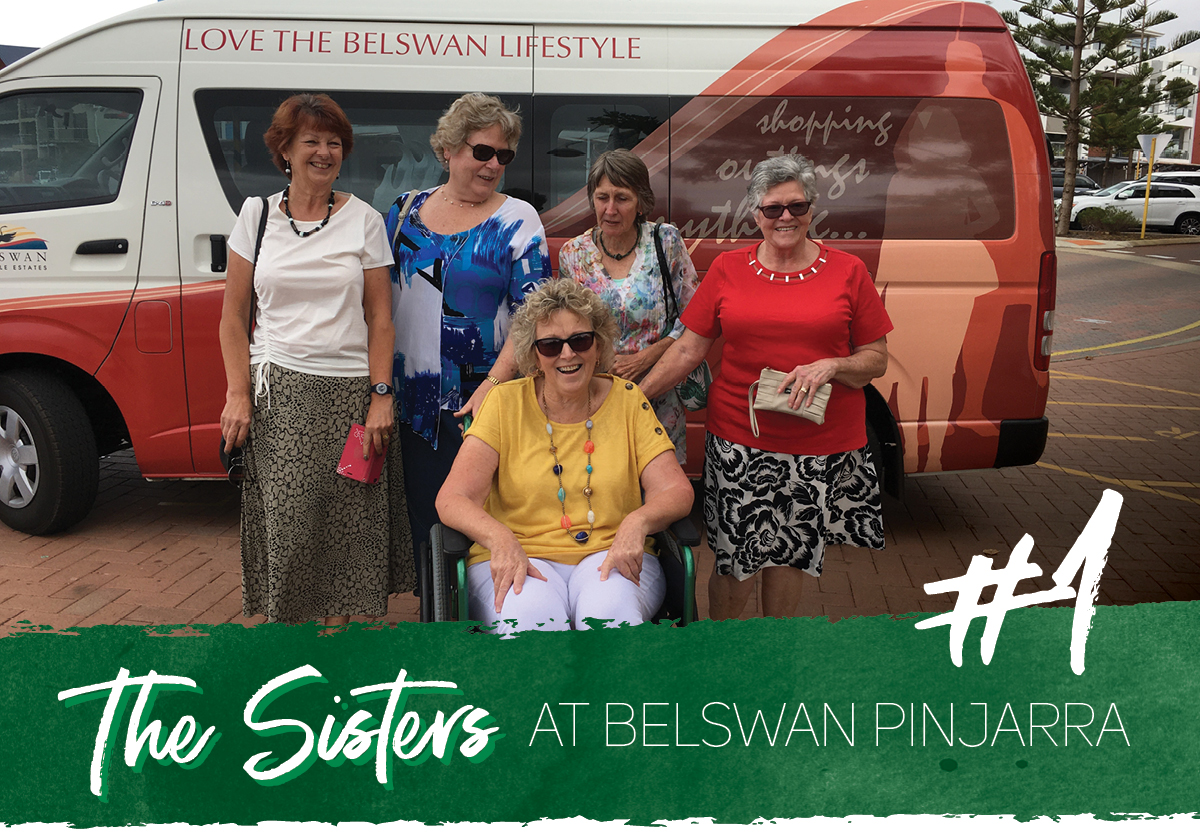 Starting with 4 women who were active, supportive and fun seeking the group is open to any woman in the village. The Sisters decided that Dallas who had recovered from a minor medical procedure needed to be made a fuss of so they organised the village bus for a high tea at a Dolphin Quays restaurant. The fun part was that Dallas, now fully recovered, was required to enter the restaurant in a wheelchair.
As Dallas says "there is always the unexpected with this group, but I had a great day and felt really special". Members are taken out for birthdays, outings and the girls even got together to perform at member Julie's wedding at the village, a special event shared by all the residents.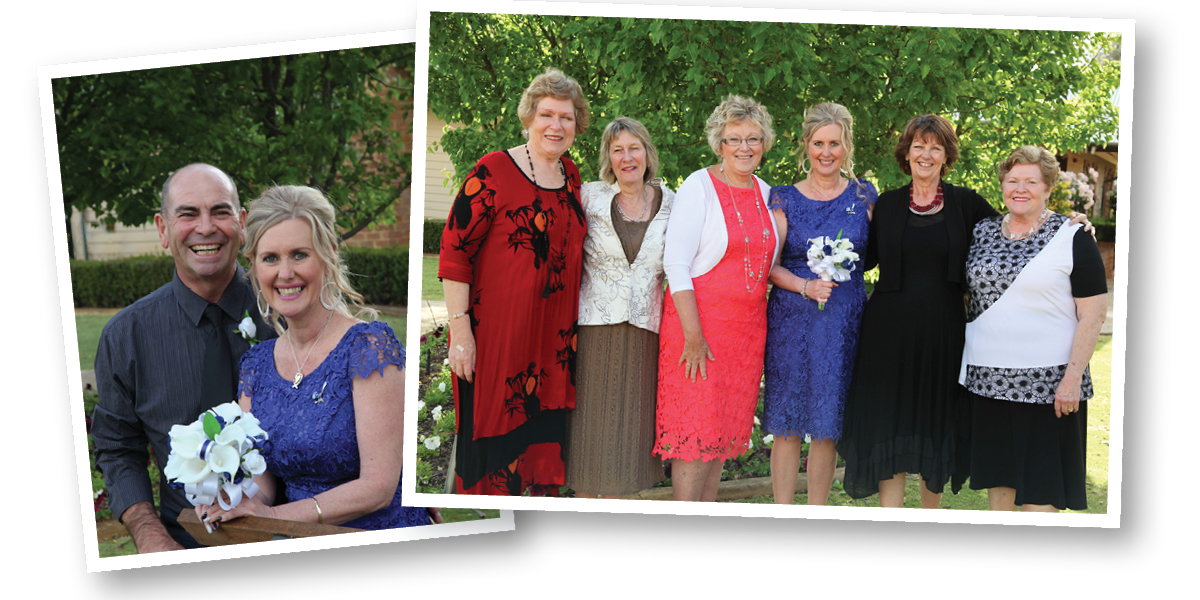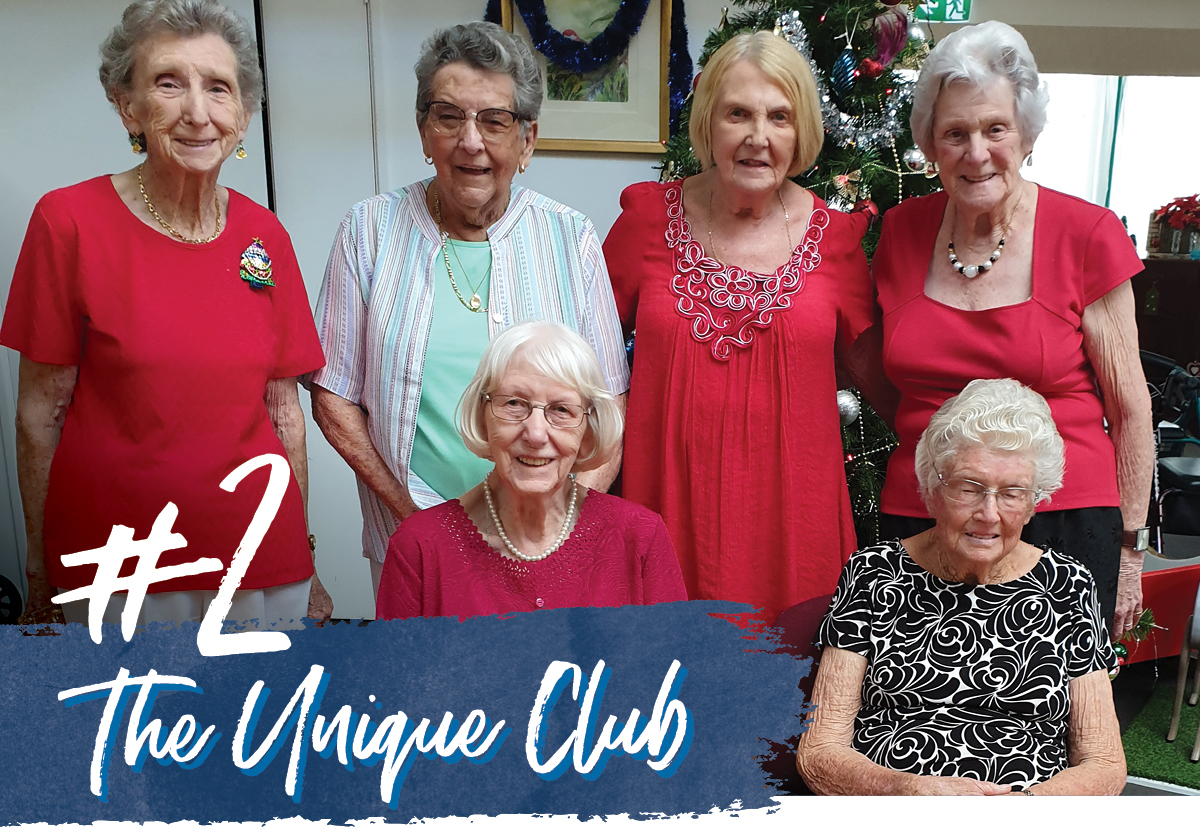 This club at the Mandurah Village looks to bring singles, male and female, living in the village together. One of the founders the sprightly 88 year old Kathleen Hale, a first resident, still runs the club supported by her neighbour. For a small fee and a plate of goodies they meet once a week for bingo, quizzes, door prizes and raffles.
The social interaction that attendees enjoy while sipping on afternoon tea is invaluable for their mental wellbeing as much as a social outing.
Whatever activity or pastime interests you there is always someone to share the experience at either of Belswan's Lifestyle Villages – Pinjarra or Mandurah.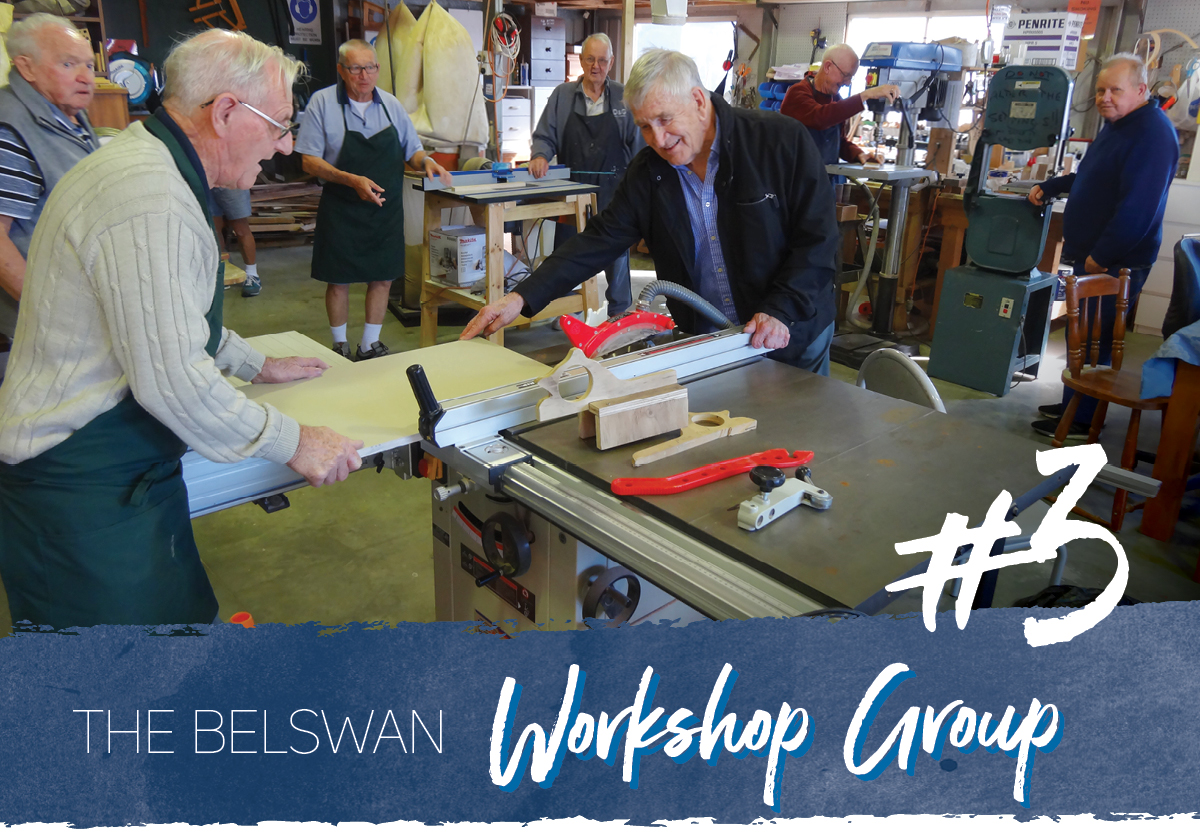 As you approach the shed at the rear of Belswan's Mandurah village the sound of machinery alerts you to the activity inside. A team of men and indeed some women turn out a variety of toys, tables and chairs plus taking on all challenges for charities, fellow residents and fund raisers. Mostly self-funded but with support from many businesses they receive timber, paint and other goods which they put to good use.
Ron Scrivener sums up "Most of us had no experience with carpentry or using power tools but with a few tradesmen amongst us we are schooled on safety and correct use of our equipment. Apart from that there is the social aspect, over our morning tea we have fun discussing a host of subjects from footy, politics, health issues and more. It is a great outlet for us all".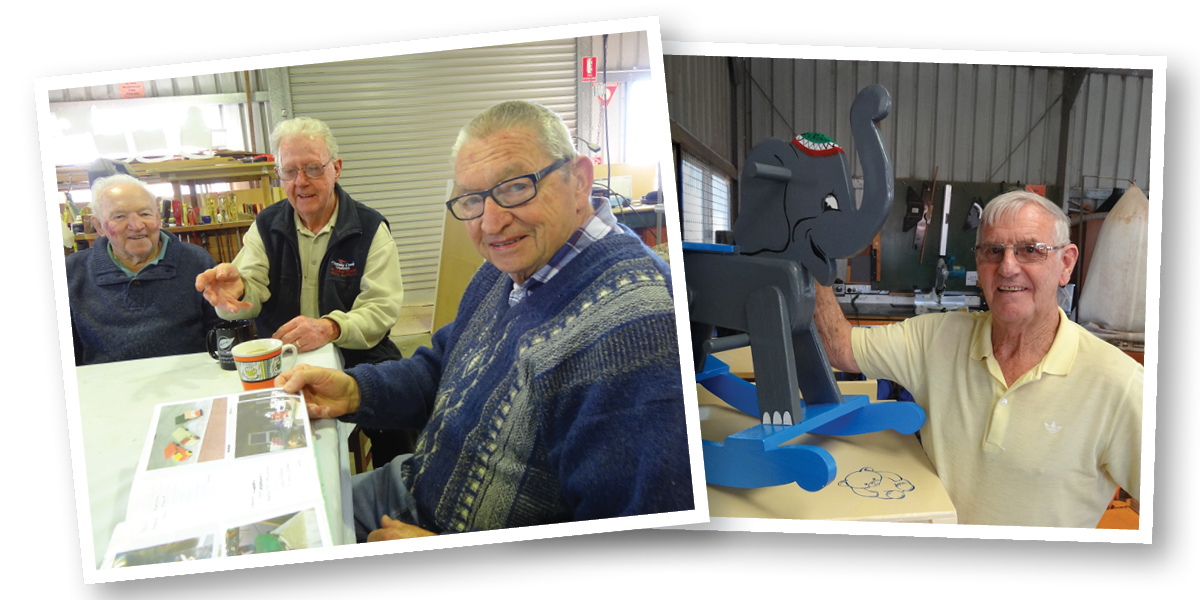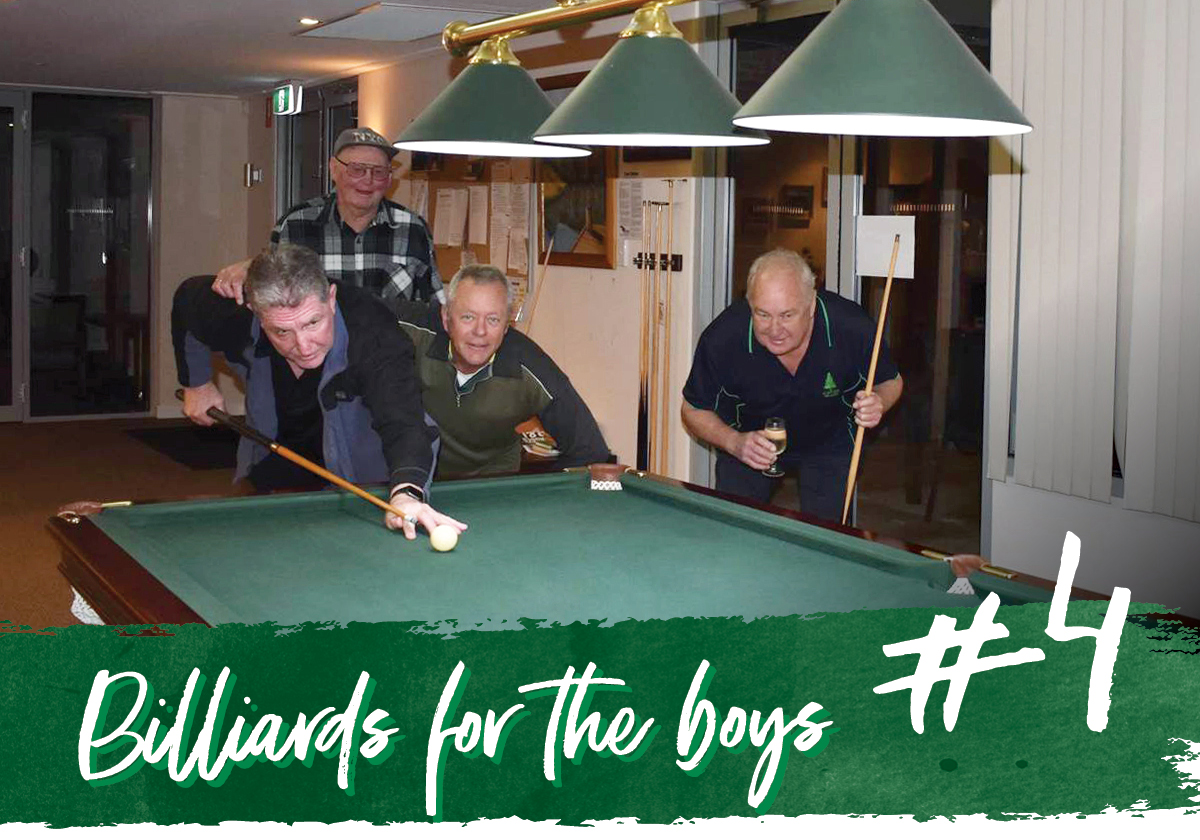 Wednesday night is pool night for six mates of Belswan Lifestyle Village, Pinjarra.
An established group of six semi-professionals (debatable!!) converge on the Sportsman Bar in the Clubhouse for a 7pm start. This is no place for the faint hearted.
The group of:
"Dodgy" Dug Ashfield
"Rotten" Ronny Bollingbroke
Greg "Crossy" Cross
Cliff "Smokey" Dawson
"Razor" Ray Okely
"Crafty" Col Matthews 
set the scene for a fun night where the problems of the world are solved over a few frothies and of course a game or two of pool.
• • • • • • • • • • • • • • • • • • • • •
Interested in being a part of the Belswan lifestyle?
Call Robyn Craig of Seniors Own Real Estate on 0418 464 269 to arrange a visit.