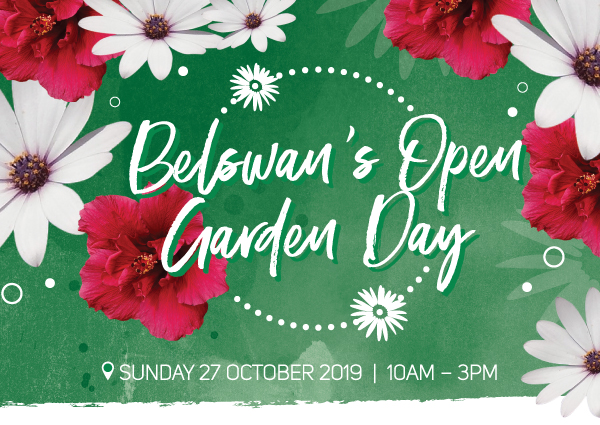 In conjunction with the Friends of Edenvale Belswan's Pinjarra Village has embraced Garden Day on Sunday 27th of October between 10am and 3pm.
Edenvale will have entertainment, guest speakers and stalls with lots to interest green fingered gardeners. Belswan residents see this as an opportunity to highlight their gardening and craft skills with the following initiatives. We are always amazed by the hidden talents of our residents so we've taken a stall to show them off – fresh from the garden vegetables, flowers, craft and specialty items. Come and be surprised by the range of goodies for sale. 
Our bus will take interested visitors between Edenvale and Belswan's Village, just a matter of minutes away or you can drive yourself. We'll even bus you back when you're ready.
Make sure you keep an eye out for the Belswan Shuttle Bus signs at Edenvale and Belswan Lifestyle Village for your pick up and drop off location.
You'll be greeted by residents who will tour you around the Village garden greenbelts and their productive veggie plots with the option to purchase fresh produce for home. For those of you who would like to delve further into Village life Robyn Craig will show you the resort style facilities enjoyed by our residents and even tour you through our display homes, all without obligation. 
• • • • • • • • • • • • • • •
To round out your time at Belswan's Pinjarra Village we'd like to offer you a complimentary, scrumptious Devonshire Tea while relaxing in our café. Your Devonshire tea will be prepared by the village residents and delivered fresh from the oven. What a delicious way to remember your Garden Day visit to the Belswan Village Pinjarra, 33 Lovegrove Street, Pinjarra. 
• • • • • • • • • • • • • • •
Enjoy some photos of the gardens.